Taiwan once again shaken, more than 100 earthquake tremors in 24 hours, heavy damage
The earthquake was felt in the Yujing area of eastern Taiwan. The earthquake caused heavy damage to buildings in the Hualin area. The railway facility has been affected by the earthquake.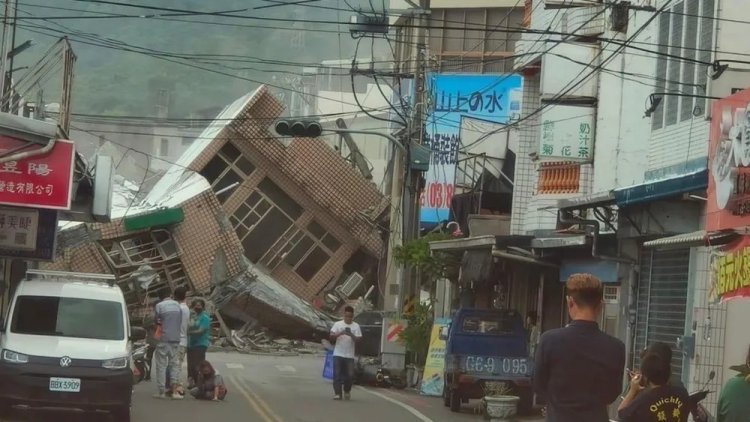 The country of Taiwan was shaken by the tremors of the earthquake for the second consecutive day. Strong earthquake tremors were felt in Taiwan on Sunday afternoon after Saturday. According to the information, the tremors were felt at around 12.14 pm on Sunday. The earthquake was felt in Yujing area of ​​eastern Taiwan. The earthquake caused damage to several houses in the Hualin area. The tremors of the earthquake were so strong that the train overturned on the railway track. Rail facility has also been affected due to this.
Earthquake tremors have been felt in the country more than 100 times in the last two days. The magnitude of the quake, which occurred on Sunday afternoon, was recorded at 7.2. The tremors were so strong that the belongings of the people living in the area fell down. Several houses have been damaged in the area. The earthquake created panic among the people and everyone came out of their homes to save their lives.
However, there is no report of loss of life and property. Local media gave this information. Taiwan's central news agency said its epicenter was located in the Taitung area. Publica Infra has also suffered a lot at many places around the area. There were cracks on the roads. A bridge has also been damaged.
The Taiwan Railway Administration said rail service connecting Hualian and Taitung was temporarily suspended and five other high-speed train services were suspended until security checks were carried out. Police and administration in the area are engaged in helping the people. After this horrific disaster, security personnel have been deployed in the area.
Metro halts in Taipei and Kaohsiung
Several public services in Taiwan have been affected by earthquakes in the past 24 hours. Metro has been temporarily closed in the capital Taipei and Kaohsiung. At the same time, the railway service has also suffered heavy damage.