Russia Ukraine Crisis: Russian prisoners will clash with Ukraine in the battlefield, recruitment continues - activist
Russia started war with Ukraine at the end of February this year. More than six months have passed since this war began. In this sequence, now Russia has started recruiting its prisoners.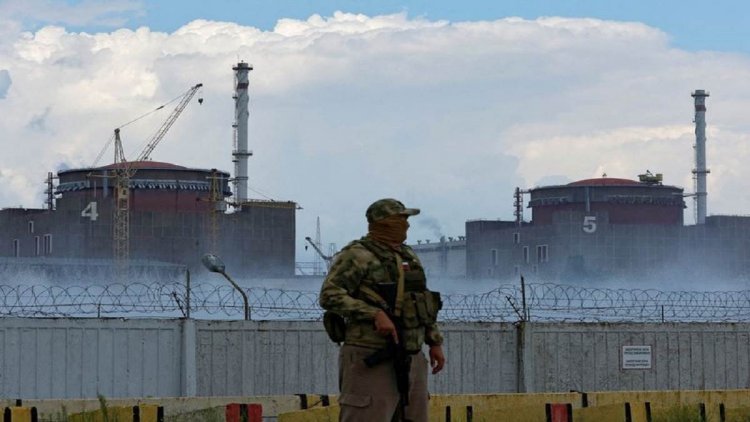 Russia now plans to release its prisoners in the ongoing war with Ukraine. According to information received from human rights activists, Russia has started recruiting prisoners for this. This recruitment is being done on the condition that the criminal cases against the prisoners coming for war will be ended. This information was given by Russian civil rights activist Olga Romanova in Berlin. In a Facebook post, he cited examples of pre-trial detention centers in Moscow. Romanova is an expert on the rights of prisoners. It has also been reported that advertisements have been put in place here that people should come forward in the war for the country.
Appointed new Russian commander of the Black Sea Fleet
Attacks by Ukraine's armed supporters on military bases in Russian-occupied Crimea have added to its concerns and challenges. Concerned about the continuing attacks, Russia recalled Igor Osipov, the commander of the Black Sea Fleet based in Crimea, and replaced Viktor Sokolov. According to a statement issued by Britain's Defense Intelligence on Wednesday, "the deteriorating security situation in Crimea may be a cause for concern for Russian troops." Russia has also described the attack on the ammunition depot in Crimea's Dzhankoi in the past as the work of armed supporters of Ukraine. A week earlier, nine Russian fighter jets were destroyed in an attack on another military base in Crimea. Meanwhile, Denis Pushilin, the leader of Donsk, controlled by pro-Russian separatists, has sought help from North Korean dictator Kim Jong Un to restore projects in the region. North Korea has also indicated that it may send its workers to Donesk.
UN Secretary to visit Ukraine
UN Secretary-General Antonio Guterres will visit Ukraine's western city of Lviv on Thursday. Here he will hold meetings with Ukrainian President Volodymyr Zelensky and Turkish President Recep Tayyip Erdogan. The issue of grain export and investigation of Zaporizhia nuclear plant can be discussed in the meeting.