Bulgaria Hammered by Serbia in Football Friendly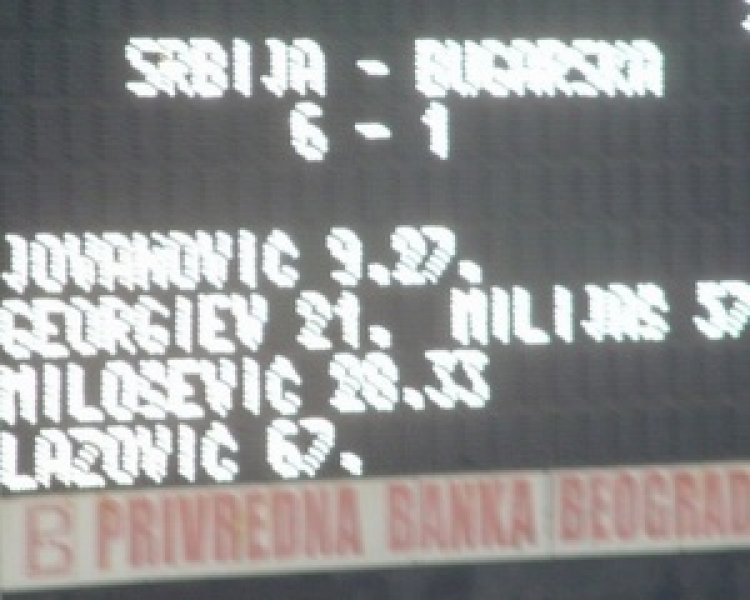 Bulgaria suffered a 6-1 hammering against Serbia in a friendly game in Belgrade, which marked Savo Milosevic's last international appearance.

The 35-year-old striker who is Serbia's top all-time scorer and most capped player scored two goals, but also missed two penalties to take his tally to 37 goals in 102 games for his country.

Serbia opened the scoring in the ninth minute through Milan Jovanovic but ten minutes later Blagoy Georgiev equalised with a superb free kick, which was Bulgaria's only moment to be proud of.

Serbia then became unstoppable as Jovanovic struck again and Milosevic turned in a pair of Milos Krasic crosses to make it 4-1 by halftime. Nenad Milijas and Danko Lazovic completed the Bulgarian humiliation in the second half.

Bulgarian football star Dimitar Berbatov enjoyed another miserable night playing for the national team and in the 30th minute left the field clutching the back of his right leg.

"I asked him what the problem was and he said he had pulled a muscle and went to have it it checked. I talked to him after the match as well and he said it was likely nothing serious," Bulgaria's manager Plamen Markov said after the game.

For fans watching the team's poor play and nostalgically recalling Bulgaria's glory in 1994, the team's bid to qualify for the 2010 World Cup in South Africa looks almost impossible. Bulgaria is seven points behind group leaders Italy and four behind Ireland, whom it plays next in Dublin in March 2009.