Office Wear Ideas: Keep these things in mind to look stylish while remaining comfortable in the office
Office Wear Ideas If you are a working lady, then you must know how important it is to look good in the office and stay comfortable. So what kind of clothes to wear for this and what are the things necessary, let us know here.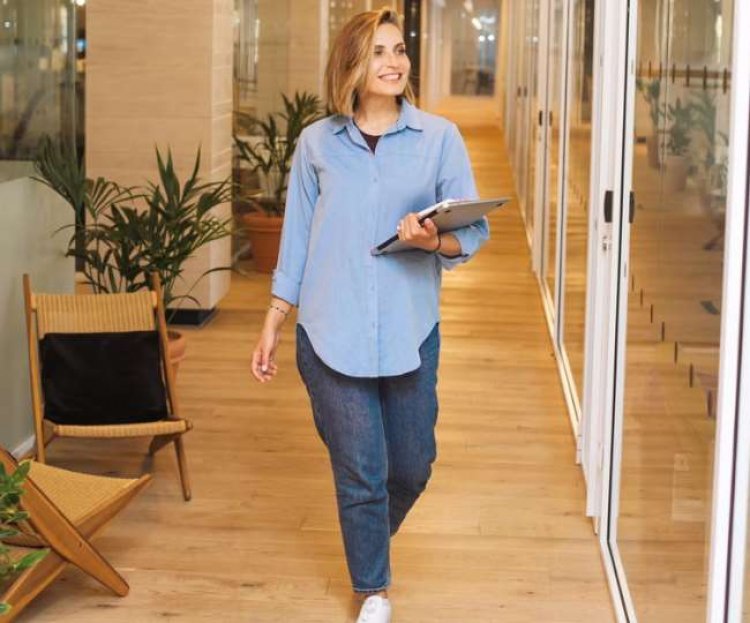 Office Wear Ideas: Your dressing sense is the mirror of your personality, so it is important to keep some things in mind while choosing it. A strong and confident personality can make it easier to move ahead in life and your looks matter a lot. So today we will know some important things related to office wears.
1. Avoid Casual Wear
A casual look in the office also reflects your casual behavior while a professional look shows your serenity. So take note of this. So there is no problem in carrying such a look on any one day but if you are going to office in casual wears five days a week then it is not right.
2. Keep in mind the size and comfort
It is very important to have the right balance between perfect fitting and comfort. Well-fitting clothes make you presentable while too tight clothes keep you uncomfortable. So always choose such clothes for the office, wearing which you can sit and work comfortably. Wearing clothes according to body type keeps you both comfortable and confident. Never follow any trend, because it is not necessary that they suit you and you should be comfortable in it.
3. Your clothes show your confidence
A confident person always attracts people, so always choose such clothes for the office by wearing which you feel confident, whether it is jeans-shirt, suit or sari. If there is any kind of special choice in color or fabric, then give priority to it because somewhere confidence affects your work too.
4. Focus on Footwear
Most of the women's focus remains on the clothes. In choosing footwear, she does not pay much attention to the brand and quality, which is a very bad habit. Being comfortable in clothes is as important as footwear. According to a study, most people first notice your footwear and not the clothes, so keep this in mind. Buy a good quality footwear that can be easily matched with most clothes.