Delhi Weather Update: Weather mood changed in Delhi-NCR, latest update from IMD regarding rain
Delhi Weather Update The weather pattern has changed in Delhi-NCR since Tuesday morning. There are light clouds in the sky. The Indian Meteorological Department has predicted rain with strong gusty winds.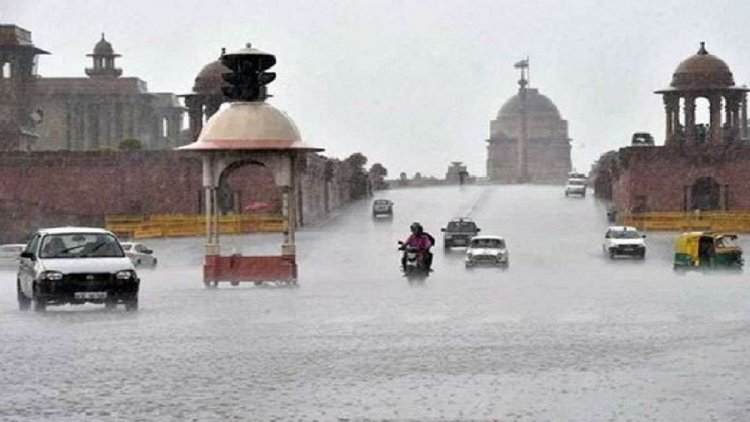 Delhi-NCR is witnessing absence of rain amidst the absurdity of monsoon and the sultry summer continues. At the same time, according to the latest forecast of the Indian Meteorological Department, there is a possibility of rain with cloudy sky throughout the day on Tuesday. During this time it may rain with strong winds. This will give relief from the heat.
The Meteorological Department has forecast that it will be cloudy throughout the day on Tuesday. Strong gusts of wind will blow at a speed of 35 to 40 kmph. Along with this, there is a possibility of light rain. The maximum and minimum temperature may be 35 and 27 degree Celsius respectively.
You can get some relief from the heat
Earlier on Monday, even though it was sunny throughout the day, but on Tuesday the mood of the weather may feel a little changed. It can rain with strong wind. This will also give some relief from the heat. On Monday, Delhi's maximum temperature was 36.1 degrees Celsius, two notches above normal, while the minimum temperature was 27.6 degrees Celsius, one degree above normal. The humidity level in the air was 56 to 88 percent.
AQI in Delhi-NCR under control
On the other hand, on Monday also the air of Delhi was recorded in the normal category. According to the Central Pollution Control Board, the air index of Delhi stood at 104 on Monday. Safar India estimates that the air index is not likely to increase at the moment.
Monsoon moving towards farewell is disappointing
Significantly, the monsoon will depart from all over the country including Delhi-NCR during the next one month. Due to the approach of monsoon, it does not seem that this time the period of continuous rain will start in Delhi-NCR. It is a different matter that in the month of April-May, the Indian Meteorological Department had predicted that there will be good monsoon rains in August and September also, but it does not seem so.
August is almost over and September is yet to come. Normally in the second and third week of September, the monsoon departs across the country including Delhi-NCR. Meteorologists are also agreeing that comparatively less rain this time in Delhi-NCR.