Badminton: Saina Nehwal's amazing in the world championship, won 1 match, passed 2 rounds
Saina Nehwal will not have to play the second round match as her opponent Najomi Okuhara is injured and hence Saina has got a bye.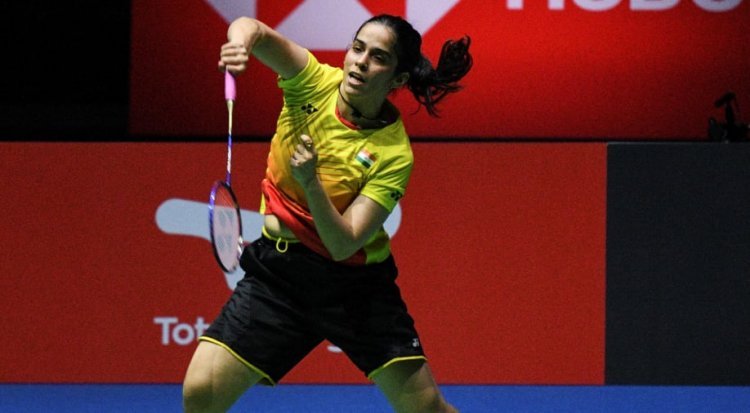 London Olympic bronze medalist Saina Nehwal, who arrived with Indian responsibility in the World Championships, has made a great start to this tournament. They have won their first round match on Tuesday. PV Sindhu is not playing in this tournament, so Saina's responsibility has increased. Saina Nehwal made a stellar start to her campaign at the BWF World Badminton Championships by registering a straight game win over Hong Kong's Cheung Ngan Yi. Saina defeated Ngan Yi 21-19, 21-9 in 38 minutes in the first round match.
The 32-year-old, who has won silver and bronze medals at the World Championships, has advanced to the pre-quarterfinals as her second-round rival Nazomi Okuhara withdrew from the tournament due to an injury. This gave Saina a bye.
Here's Saina's match
Saina had hinted at regaining her form during her victory over China's Hee Bingjiao at the Singapore Open. The Hyderabad player presented a great example of her spirit on Tuesday as well. He took a 12-11 lead against Ngan Yi in the first game after going 4-7. Saina faced a tough challenge for a point each but she maintained her lead. After this the score reached level at 19-19. However, after this, the Indian player won the first game by scoring two consecutive points.
Saina took a more aggressive approach in the second game and in the meantime Ngan Yi also struggled. Saina had taken an 11-6 lead till the interval. Even after this, he won this game and match by maintaining his lead.
Indian women's doubles pair of Trisa Jolly and Gayatri Gopichand also started their campaign with a win. The Indian pair didn't have much trouble to beat Malaysia's Yen Yuan Lo and Valerie Seo 21-11 21-13.
The women's pair of Ashwini Bhat and Shikha Gautam also advanced to the second round after beating Italy's Martina Corsini and Judith Maier 21-8, 21-14 in 30 minutes.
Meanwhile, the mixed doubles pair of Venkat Gaurav Prasad and Juhi Devgan suffered a defeat. The Indian pair lost 10-21, 21-23 to Gregory Myers and Jenny Moore of England.
Men's doubles pair of Krishna Prasad Garaga and Vishnuvardhan Goud Panjala also bowed out of the tournament after losing 14-21, 18-21 to France's Fabian Delreau and William Villegar.
Tanisha Crasto and Ishaan Bhatnagar also lost 14-21, 17-21 in mixed doubles to the 14th seeded pair of Supak Jomkoh and Supisara Pawsampran of Thailand.