Asia Cup 2022: Former Pakistan fast bowler explains why India has the upper hand in Asia Cup
Asia Cup 2022 Asia Cup 2022 will be a great match between India and Pakistan on 28 August. Predictions are already being made regarding this match. Former Pakistan bowler Aaqib Javed has described India as a favorite in this match and has also given the reason behind it.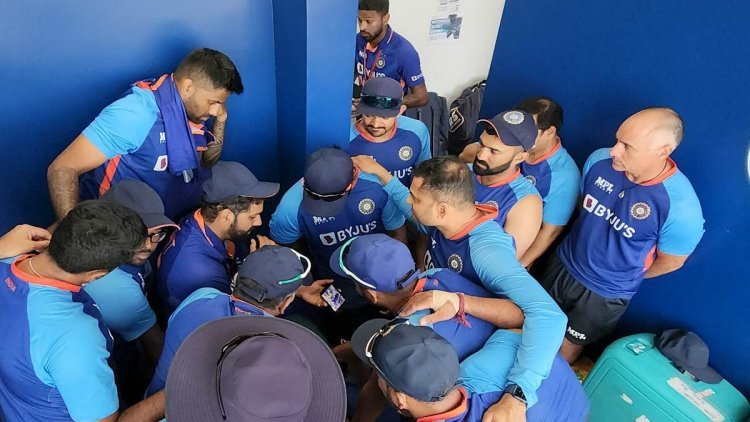 After a gap of 4 years, the Asia Cup is going to happen in which the fans will get to see a tremendous competition between India and Pakistan. The match will be played on August 28 at the Dubai International Stadium. Let us tell you that this is the same ground where Pakistan defeated India by 10 wickets in a one-sided match in the T20 World Cup last year. Before the India-Pakistan match, discussions have intensified as to which team has the upper hand. Former Pakistan fast bowler Aaqib Javed himself has given the answer to this.
Talking to Pakistan TV, Javed, who was a part of Pakistan's World Cup winning team, said that the batting of the middle order is the biggest difference between the two teams. He feels that both the teams have good top order batsmen but the biggest difference between the two teams is all-rounder Hardik Pandya.
He said that "the difference between the two teams lies in their batting. India's batting is still more experienced. If a batsman like Rohit Sharma clicks, he can single-handedly win the match for India. This also applies to Fakhar Zaman. If he plays with restraint he can win matches for Pakistan. But there is a difference in the middle order of India and Pakistan. Also, their all-rounder makes a big difference because Pakistan doesn't have an all-rounder like Hardik Pandya.
Hardik Pandya was also part of that team when Team India lost in T20 World Cup but Hardik was playing there as a batsman because he was not bowling at that time and India lacked the sixth bowling option in that match. Which was taken advantage of by Babar Azam and Mohammad Rizwan and gave Pakistan a historic victory by 10 wickets. But now Hardik is fully fit and he is performing well in batting as well as in bowling. He has never looked back since IPL 2022.