Anjali Arora did a bold photoshoot as soon as she returned from Haji Ali Dargah, people were furious to see her in bralette and short skirt
Anjali was trolled fiercely for a video on the occasion of 15 August. In the video, Anjalijhande was seen posing with her. He was wearing crop top and jeans. Seeing Anjali's small crop top, people got very angry and started trolling her fiercely.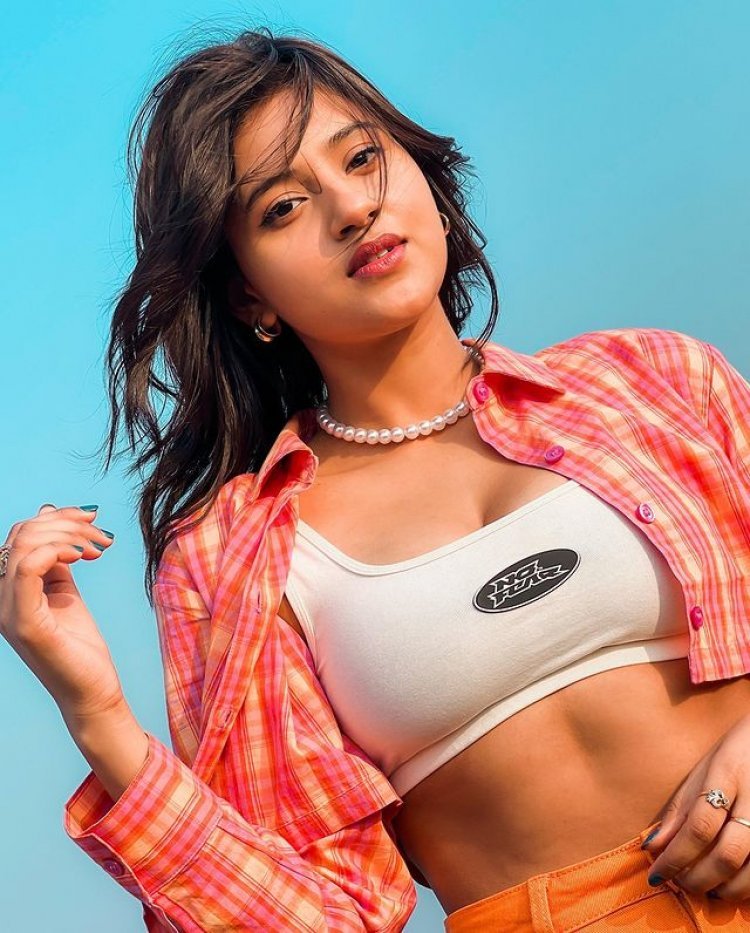 After dancing on the video 'Kaccha Badam', TikTok star Anjali Arora, who became famous on the Kangana Ranaut hosted show Lockup, has come into the limelight. At the same time, these days she has also remained in the headlines for her MMS leak case. There was a lot of ruckus on social media about this. She was constantly targeted by trolls. In the midst of all this, Anjali Arora had recently reached the Hali Ali Dargah to bow her head. During this his video also became very viral. At the same time, once again Anjali has come into the discussion about a picture of her. In this picture, Anjali has set social media on fire with her boldness.
View this post on Instagram
Bold picture is going viral
Anjali Arora has got a very bold photoshoot done as soon as she returns from Haji Ali Dargah. This picture has caught everyone's attention. In the picture you can see that Anjali is seen in a hot red color dress. He is wearing a red color bralette. Along with this, she is wearing an excessively short skirt, along with this her stylish hairstyle is suiting her a lot. Wearing this dress, Anjali is seen posing on the red color sofa. At the same time, the entire background of this picture is seen matching. This picture of Anjali is being seen again and again on the Internet.
Anjali went to Haji Ali Dargah
Recently, a video of Anjali Arora had surfaced, in which she had reached Haji Ali Dargah for darshan. During this, Anjali appeared in a beige suit. After getting down from her car, Anjali Arora gave many poses for the media camera. While some fans liked this video of her, then once again some social media users had come under attack from Anjali Arora.