After the new Alto K10, Maruti Suzuki may work on CNG variants, know what will be its features
You can get to see the Maruti Alto K10 CNG car soon. At the time of the launch of the K10, the company had indicated that the company may start work on its CNG model after its petrol variant.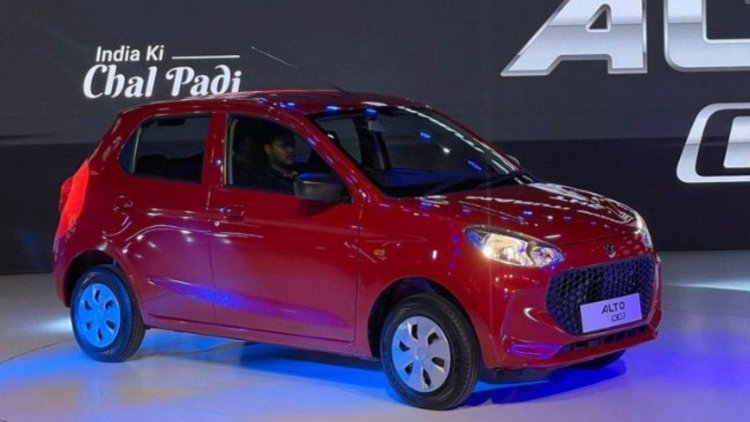 Alto K10 CNG: Car manufacturer Maruti Suzuki has today launched its new Alto K10 in India and it has been brought for Rs 3.9 lakh. At present, its petrol variant will be available for sale. At the same time, during the launch program, the carmaker has also talked about bringing the Alto K10 CNG model soon. It is expected that its features and powertrain will be shared with the brand's Celerio model. At the same time, the rest of its information will be revealed in the later days.
Engine power can be like Celerio
The upcoming K10 CNG model is said to be given the same CNG unit as the Celerio. The Celerio CNG comes with a 1.0-litre engine that generates 56bhp power at 5,300rpm and 82Nm peak torque at 3,400rpm. At the same time, this engine has been paired with a 5-speed manual transmission for transmission. In such a situation, if the CNG motor is added to the Alto K10 like the Celerio, then it is expected to be given the same powertrain.
At the same time, if we talk about the launched petrol model, then Alto K10 gives a tremendous mileage of 24.9 kmpl. Also for transmission, it has been given a 5-speed manual and a new AGS gearbox. The AGS or Auto Gear Shift gearbox has been included for the first time, which is only available on the VXi and VXi+ variants.
The old model also had CNG option
If we look at the 10 LXi CNG model of Alto coming from 2014 to 2020, then it used to get a 998cc engine, which gave a mileage of 32.26 kmpl. It gets the option of a 5-speed manual gearbox of transmission. Along with this, features like redesigned headlight cluster and bumper, C vents, 3-spoke steering wheel, seat belts for passengers, disc brake with child safety lock were kept. Expect similar features to be seen in the upcoming K10 CNG car as well.